The government will promote fish farming in rural areas to meet the 300,000 tons annual fish production deficit.
Fisheries Principal Secretary Francis Owino said that the government's Aquaculture Business Development Program (ABDP) is being implemented in 15 counties in the Central and Western region to produce 7,000 tons of fish annually with the capacity set to be scaled up in the coming years.
Owino said the programme covers over 7,000 farmers to address the deficit in the country following dwindling production in lakes and inland waters.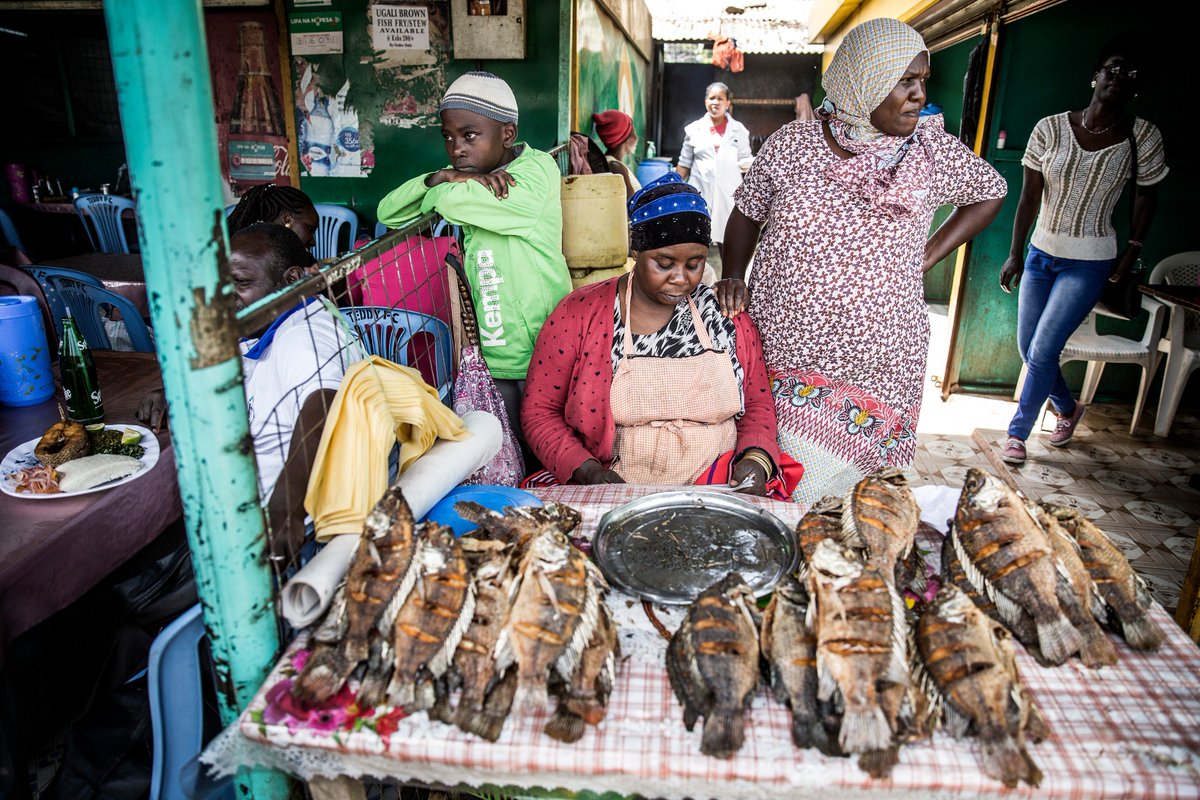 The country's annual fish production capacity is 400,000 tons against a demand of 600, 000 tons.
"The deficit is quite high and our capture of fish from lakes and inland waters is dwindling because of other uses of those waters like sports, transport, and the blue economy. The future now lies with aquaculture," he said.
He was speaking at Kamwangi in Gatundu North Sub County when he issued pond liners, predator nets as well as extension service equipment such as motorbikes and laptops to over 500 fish farmers across Kiambu County.
The PS said they will continue supporting farmers with fingerlings and fish feeds as well as increase the number of farmers in the programme to increase fish production capacity.
The Programme Coordinator Sammy Macharia said designated fish markets had been put up in each county to keep off brokers and motivate farmers in their ventures.
He said in some counties, through public-private partnerships, they have established fish processing plants for value addition and storage while others have ready markets for onward sales.
Macharia said through the support of cottage industries, they are working to ensure the cost of fish feed is reduced to ease production costs.
The farmers led by Evelyne Muthoni lauded the programme and government support saying fish proceeds would complement their earnings from crop production.
Currently, the county has about 1,500 fish farmers with the county government targeting to increase the number to over 5,000 in the next three years.